ROYALE (ROY)
Crypto Royale has launched its own token. Hold ROY to have a say in the future of the game, collect a share of its profits, and earn 20% APY by staking.
About ROY
Royale (ROY) is an HRC-20 token running on the Harmony ONE network and the currency of Crypto Royale, a free-to-play browser-based game.
The token max supply is 400M ROYs, with a potential 230M ROYs allocated for burn at a later stage. The ROY token can be held in the game wallet or externally in MetaMask.
It can also be staked, either at a fixed 20% APY or variable, through Skin Wars.
What is ROY used for?
The ROY token is used for a variety of different purposes throughout the ROYALE ecosystem.
ROY Tokenomics
Max Supply: 400M
Soft Cap: 170 Million (over 4 years)
Circulating Supply: 60 Million
IDO Liquidity: 20 Million
Dev Fund: 38M
Marketing Fund: 5M
Founder Reward: 5M
Community Airdrop: 2M
Allocated for burn: 230M
Faucet/Ranked will be distributing 100M ROY with an anticipated duration of 4 years (Faucet/Ranked rewards may dwindle over time to keep up with this timeline).
ROY token info/graph:
ViperSwap, Nomics, CoinGecko, CoinMarketCap
ROY token address:
Harmony Explorer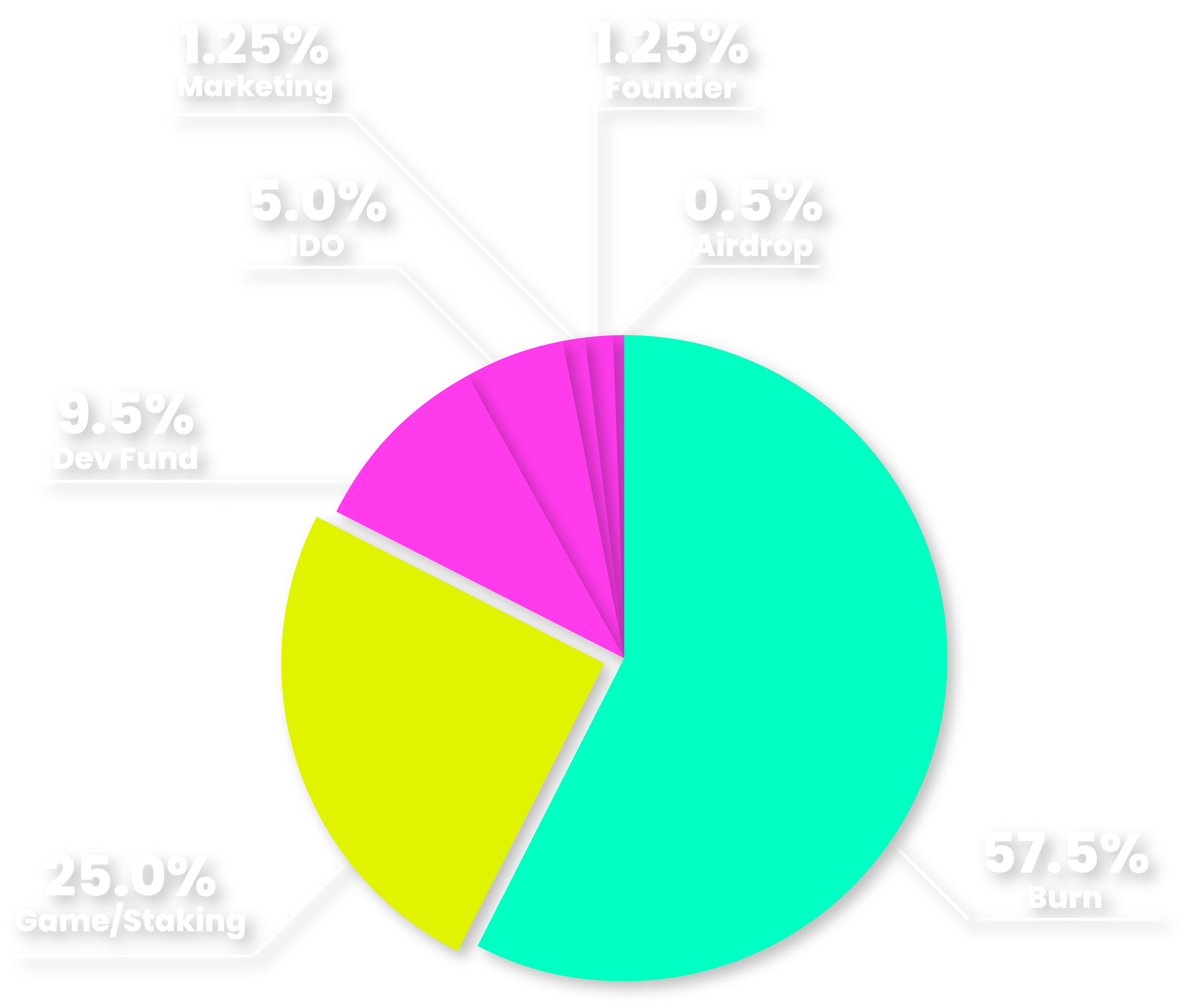 Join us on Discord!
If you want to learn more about the ROY token and its wonderful community, feel free to join us on Discord.
Join Discord