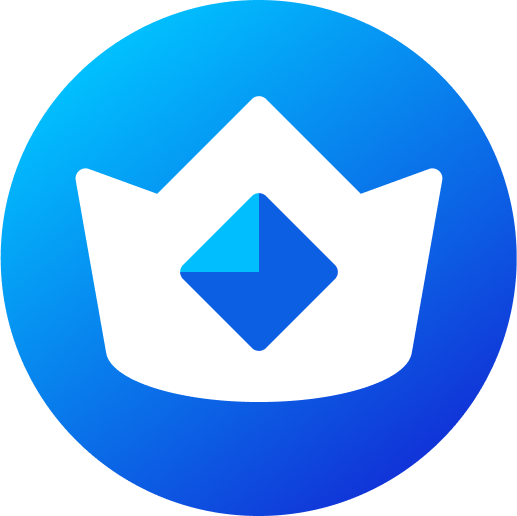 Crypto Royale has launched its own crypto-token: ROYALE (symbol: ROY)
+ Have a say in the future of the game, and earn a share of its profits.
+ Earn 93% APY by staking.
+ 2 million ROY community air-drop on June 2nd; IDO June 10th
+ Tournament prizes to be awarded in a COTW TM (crypto of the week)
FAQ
A: We appreciate all the love we have received from the Nano community, and believe in its future, but:
Sustaining the faucet is proving too costly. Not enough people are depositing Nano to wager in staked games.
Using our own token will allow us to grow the game, by air-dropping large amounts, fostering a care-free wagering environment, creating cosmetic NFTs and much more.
In the long-run, supporters of the game can benefit by being early-adopters of a new token economy, having a say in its future, and receiving a share of staked game profits!
A: Your Nano will be unlocked and you'll be able to withdraw it at any time. Any Nano you choose to leave in the game, will be replaced by a handsome amount of ROYALE at a conversion rate of 10000:1. A guaranteed better price than the upcoming ICO.
A: ROYALE is a real crypto-currency. It's an HRC20 token (symbol ROY) running on the Harmony ONE network, created for our game, with a max supply of 400 million ROY. You will be able to withdraw and trade your ROY using one of several existing wallets (e.g. Metamask) from the moment we launch. Transaction times are in the range of 2-4 seconds, and transaction fees are in the order of $0.000025 (which we will finance, initially). We will be air-dropping a few million ROY to the existing community, and will then make it purchas-eable by anyone through an ICO and decentralized exchanges. See the timeline for more info.
A: Until we can build momentup around ROY, it will have very little value. Good for care-free wagering; Bad for attracting new players. To make up for this, the first 10 weeks after launch, our Sunday tournament will pay out in a crowd-chosen cryptocurrency. This will allow us to market to a different crypto-community each week! Week 1 COTW will be Banano, as an homage to our Nano roots. If you're interested in choosing the next one, please join our discord server!
A: Probably... although we're kind of attached to it and we're also all still fans of Nano. It's generic enough of a word that most non-crypto enthusiasts won't make the connection. Either way, first we need a new name. Join
discord
and help us pick one!
A: The air-drop will be automatically added to your in-game wallet. To be elligible, just make sure to play games of Nano Royale whilst your game is linked to Discord. The more you play, the larger your air-drop.
Roadmap / Timeline
All Nano is unlocked and available for withdrawal at any time

Nano games will be replaced with ROY games – larger faucet prizes and fully unlocked

Community Air-drop

June 2nd

2 million ROY will be airdropped to the existing community

ROY withdrawals open to any ONE wallets

20 million ROY will be provided as liquidity in an IDO

Smaller airdrops (0.1 million ROY) to other communities/servers

Game 2.0

July to September

New game modes, cosmetic NFTs, private games
visual remake and more!

Governance

October onwards

Governance structure which allows ROY holders to determine future of games and coin, and start of automatic distribution of staked game profits to holders of ROY with smart contracts
ROY Tokenomics
Max Supply:

400 Million.



Faucet distribution:

Approx 100 Million (over approx 12 months). Payouts per game won reduced over time.

IDO Liquidity:

20 Million.

Dev Fund:

38 Million.

Marketing Fund:

5 Million.

Founder Reward:

5 Million.

Community airdrop:

2 Million.


The remaining 230 million to be burnt if all goes well.
COTW Schedule
Week 1:

Banano

Week 2: Algorand

Week 3: Viper

Week 4: Stellar/XLM

Week 5: XYA

Week 6:

ROY

Week 7:

ROY

Week 8:

COINK

Week 9:

ROY

Week 10:

BANANO